Opening A Door to Independence for Adults with Special Needs
Independence Homes is a 24-unit addition to the Bob Brown House. I also contains a new, larger kitchen as well as common living and dining areas accessible to residents of both buildings.
Designed for secure, independent living, each apartment combines bedroom and living areas for a studio layout (350-400 SF) opening to a courtyard.
Three meals are provided daily in the dining room. There are on-site laundry facilities as well as cable and Wi-Fi internet access in the common areas.
Just as the Bob Brown House was originally designed with the security and independence of our residents in mind, apartments in the new structure will likewise face a central courtyard, requiring residents and visitors to enter through a secure main entrance to the building.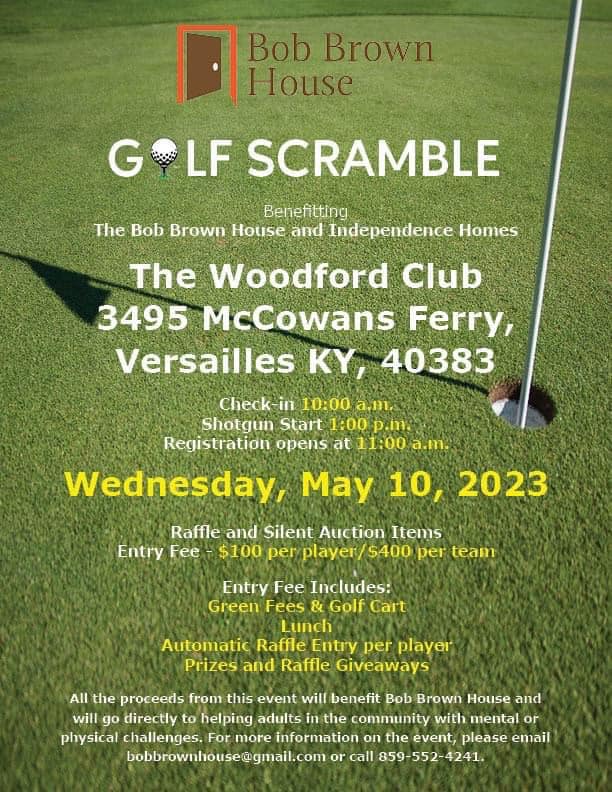 Independence Homes
Independence Homes, completed in late 2021, is the result of collaborative efforts to help satisfy Lexington's need for more affordable housing for adults with special needs. This 24-unit addition to the Bob Brown House building contains a new, larger kitchen as well as living and dining room areas accessible to both buildings. The current dining room has office space and a laundry facility. The new kitchen includes all new commercial equipment. Meals are served in the new dining room. The new apartments open to a courtyard just as in the present building.
Just like the Bob Brown House, Independence Homes serves persons with all types of disabilities, including physical disabilities, visual or hearing impairments, cognitive disabilities, developmental disabilities and mental illness.
To qualify, a resident's income must be at or below 50% of the area median income for Fayette County. Supplemental Security Income (SSI) is used to determine rent. Residents must be responsible and have the capacity to schedule and follow through with all medical, dental and mental health appointments. Residents must be able to care for themselves and their apartments in a satisfactory manner.
Generosity Leads to Independence
Though the capital needs for the new Independence Homes have been met through grants, tax credits and mortgage proceeds, The Bob Brown House and Independence Homes will always have ongoing operational expenses.  We need your help for these. We operate on a very tight budget, always being mindful of ways to make our money go further and being good stewards of gifts from our donors.
Please consider donating to this very worthy mission.
Our History and the Bob Brown House
In the early 1970s, local pastor Rev. Bob W. Brown saw the need for safe, affordable housing for the blind folks that his church ministered to in a group called Blind Buddies. Because Brown was a doer and not just a thinker, building such a place became his mission. He gathered a team who believed in his dream and contributed the money, land and materials to make it happen. In Summer 1975, The Lexington Housing for the Handicapped opened with 14 apartments for mentally and/or physically challenged adults. When Rev. Brown died suddenly in 1980, the facility was renamed the Bob Brown House in his honor.
Please help us by signing up for a FREE account at GoodShop.com. GoodShop replaces AmazonSmile which no longer works. Just be sure to select Bob Brown House as the charity that you choose. Thanks!